These are largely un-edited photos, separated by pose. Please take note of the titles at the bottom of the photographs. Use these titles for referencing which ones you want for the final cull. Once you make your selections, I'll go through and edit them (touch up the color, crop them, etc.) and then will give you the digital files.
(You'll have to email me the selection titles...there's no way to select them from this website). 
If you need one sized in a particular way (yearbook?), let me know what the size requirements are. 
I had a lot of fun taking these. I hope that at least some of them captured the essence of Evan and that the photos reflect the enjoyable evening we all had together! ❤
Let me know if you want any of these professionally printed. I recommend two types of products: a print that you would frame yourself and a standout that requires no framing. Prices vary depending on size, but the service that I use is a high-end printer that far exceeds the results of Shutterfly and the like.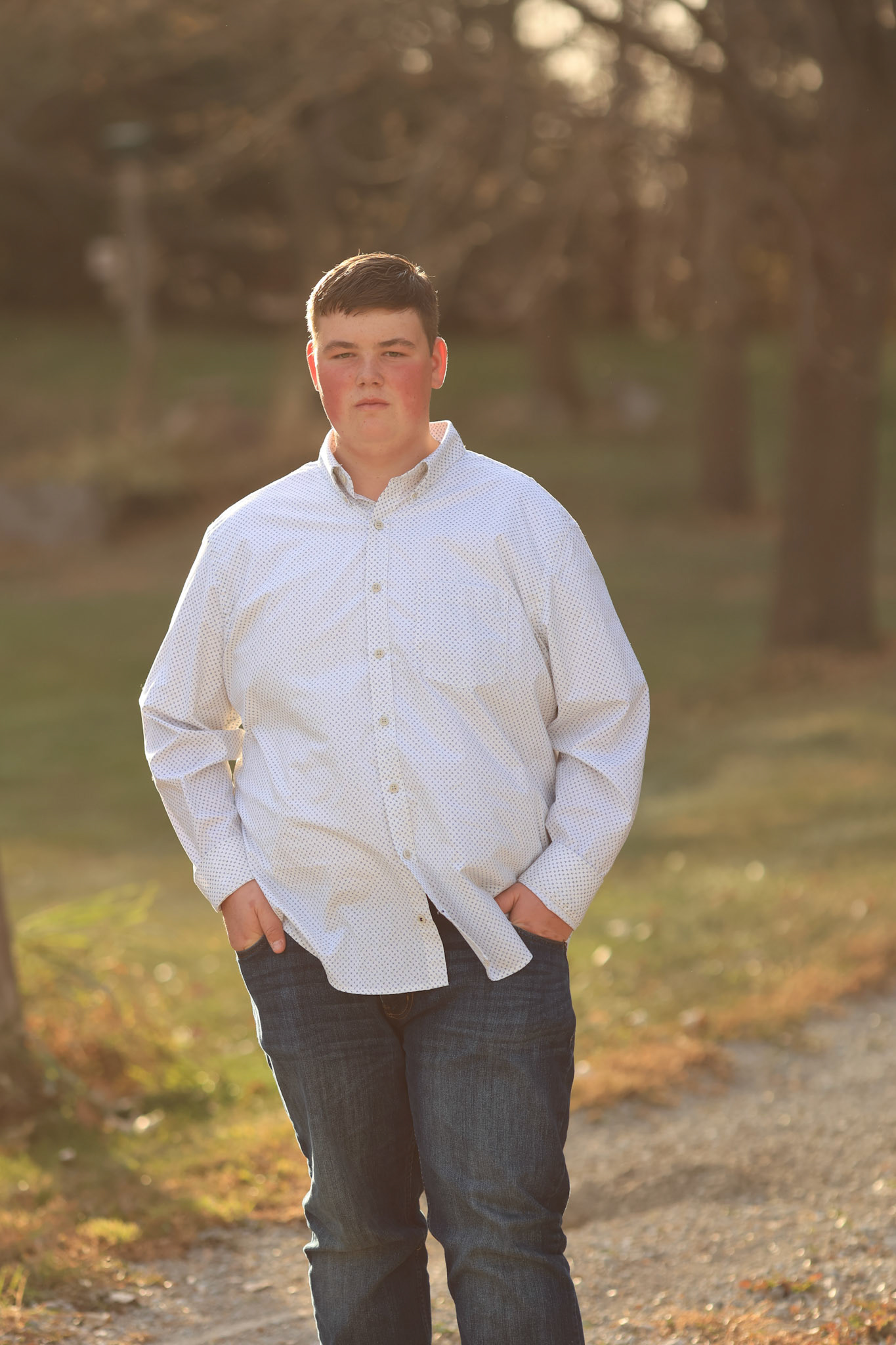 Standing in Grass Plaid Shirt